Benoit Averly - Demonstration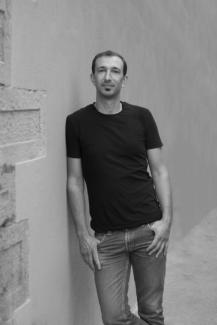 World renowned wood turner, wood artist and sculptor.
Entry fee $5
Benoît Averly lives and works in Burgundy, France. There, he creates, in a refined spirit, art pieces in wood; with subtle contrasts, playing with light, lines and textures. Inspired by nature and architecture, he feeds his creations through his photographic journey through numerous trips, in search of a rhythm, and quiet balance. 
Wood, a media he discovered in his childhood, is worked in simple shapes, rarely smooth, most often hewn with different effects of matter, texture, or repetitive patterns. On some pieces the wood loses its obvious aspect, taking on instead, the properties of other elements. 
The work is instinctive, and often takes place all at once, after a long reflection akin to the calligraphy style. His most coveted creations, prized by interior designers, architects and collectors worldwide, most reflect a peaceful grace, and are centerpieces in numerous luxury interiors. (Residences, hotels, cruise ships, airports ) 
"I like to think my sculptures as giving space to the interiors that welcome them"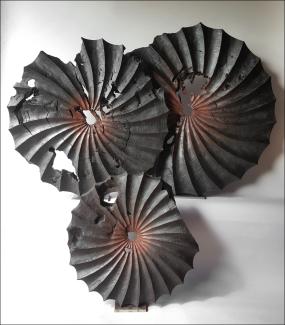 -
Melville Wood Turners
Morris Buzzacott Reserve
51 Williamson Rd
Kardinya WA 6163
Australia